School's out for summer!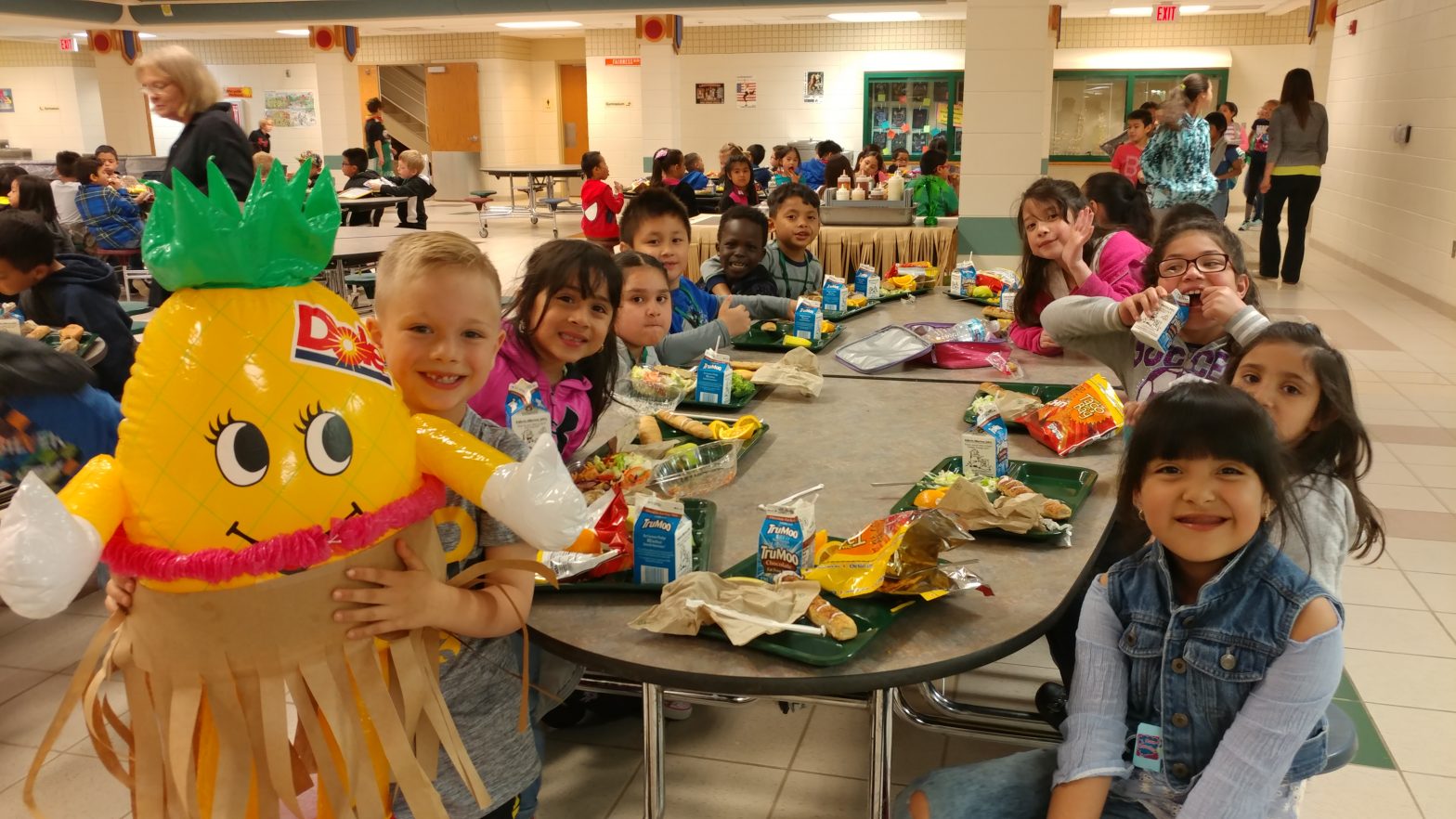 Lunchtime Solutions food service staff members know how to send students off right with end-of-the-year activities! At Storm Lake (IA) Elementary School, grass-skirted LSI staff arranged a luau for students at lunch time. Tropical fruits were served on the Fruit and Veggie Bar, and many fun photo opportunities with Penelope Pineapple were provided for the kids.
Food Service Director Whitney Vohs also brought our Farm to Fork curriculum to kindergarten classes. She talked to each class about what types of food they eat at school that are grown on a farm, and they played a game to put in order the steps that have to be taken for food to travel from the farm to the market. Each child received a packet of tomato seeds to take home.
Lunchtime Solutions wishes a fun-filled, healthy summer to the nearly 40,000 students at schools we serve — see you in the fall!