Hear What Our Partners Are Saying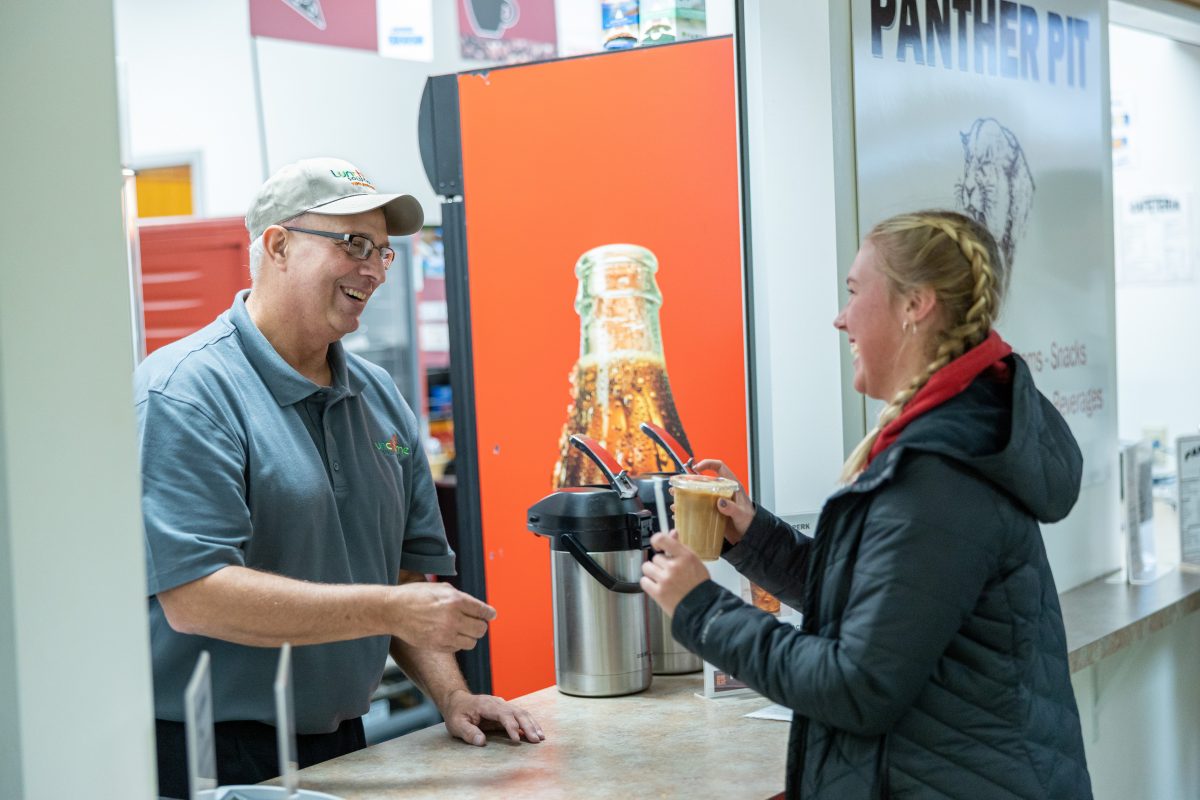 At Lunchtime Solutions we work closely with our clients to ensure the highest level of quality and service is always on the menu. Judging by all the nice things the schools we work with say about us, it's obvious our attention to detail and teamwork approach doesn't go unnoticed.
If you're ready for a food service relationship that you'll rave about, we'd love to work with you.
Client testimonials:
Sandi Morava, Business Manager - NE
As we are working on the transition to Lunchtime Solutions, the communication has far exceeded our expectations.  While working on equipment needs and wants, they have been conscious of budget restraints, willing to work with existing suppliers, and introduced new suppliers to ensure that we are getting the best equipment available.  Lunchtime Solutions' team has been enthusiastic, responsive and, to date, extremely easy to work with.
Dale J. Hafer, Superintendent - NE
Lunchtime Solutions provides a positive partnership with our school that results in the effective staffing and management of our breakfast and lunch programs. Not only does Lunchtime make our lives easier, but more importantly works to deliver a great service with nutritional meals on a daily basis for our students.
Carol Faller, Bookkeeper - NE
First, and foremost, is how easy they are to work with, and how they are always willing to go the extra mile to assist us with all aspects of our food service program. They help with the needs of the program to make it better for our students and help to expand the program to reach as many students as possible. If I ever have an issue with any of the components of the program, our area rep and our food service director are more than willing to help with a resolution. Friendly, knowledgeable and great people to work with.
Kyle Groos, President - SD
Lunchtime Solutions has provided the 'shot in the arm' our food service program has needed. Our participation has soared, and the quality of food and variety has impressed our students and staff. We appreciate Lunchtime Solutions collaboration and willingness assist us in solving problems and providing new or unique ideas which continues to build on the success of our food service program.
Brenda Dougan, Superintendent - MO
I appreciate that all of the compliance regulations are being monitored and adhered to. I love that our kids have access to unlimited amounts of fruits and vegetables every day and there is such a variety.
Amy Shane, Superintendent - NE
I really like the way Lunchtime Solutions tries to keep things "fresh"…not only the foods they serve but the new ideas they implement each year!
Dr. Bill Robinson, Associate Superintendent of Finance - NE
Lunchtime Solutions does a great job of asking students and staff about the different menu items that they like and things to consider in the future.
Steve Willard, Superintendent - SD
Why I like working with Lunchtime Solutions:
– Easy access to LSI supervisory staff and availability to answer questions.
– Friendly staff both locally and corporate.
– Commitment to good food for our students & staff and a variety of menu choices.
– Always looking to partner with us to improve our lunch program
Rick Weber, Superintendent - SD
The Lunchtime employees make all the aspects of our breakfast/lunch program run smoothly. From ordering to cooking to serving, Lunchtime provides us with everything we need.
John Flanery, President - IA
Lunchtime Solutions has enabled us to overcome stagnate and limited lunch options. With the tremendous variety and several options each day, our students and staff always have something that appeals to them.
Vickie Haiar, Business Manager - SD
Working with Lunchtime Solutions has been the easiest transition for our school when going from a school operated lunch program to a food service management company. Their knowledge, experience, and commitment to working together to making the program that best fits our school has been extremely helpful. They are always ready to provide information and documentation when needed. Their staff are professional, friendly, and helpful. We like that they provide a variety of lunch options to different age groups at a price that is affordable to our families. They are willing to listen to our needs and help us in any way. They take pride in their product and service. We are extremely blessed to have Lunchtime Solutions.
Erick Enger, Superintendent - MN
Lunchtime Solutions assisted our school in getting a successful snack program up and running at our elementary school.
Lance Swanson, Director of Communications - NE
Everything was/is different when working with Lunchtime compared to the other lunch management companies or vendors that I've worked with in the past. The planning and communication that went into the transition itself was impressive and set the stage for solid and hopefully long-lasting partnership. This was the 3rd time I'd been through this. The Lunchtime team came to the table and didn't flinch when I asked the tough questions. We really had some frank conversations early on because I was braced for a battle. I was quick to point out that we are the customer and they very professionally respected that but took time to explain their operating procedures and proven practices. That honest dialog and open communication was a critical component to making this a successful partnership. Lunchtime has changed my way of thinking. They are a partner, not a vendor. I could write all day about this! Lunchtime simply allows us to do what we do best… work with the kids.
Damon Alvey, Superintendent - SD
Lunchtime Solutions has been a great partner with our school district for many years. They are professional, handle concerns in a timely manner and understand that providing high quality meals and customer service are important to our families and our school district.
Derek Barrios, Superintendent - SD
Our kitchen was in need of updating some equipment. Lunchtime staff were able to assist in a grant application process that helped us secure funds for new equipment.
Becky Guffin, Superintendent - SD
We have recently entered into an agreement with LSI, and the transition has been very positive. LSI has assisted our district with every step in the process and allowed us to have complete autonomy of our food service program. The expertise, professionalism, and customer service we have experienced has been truly outstanding.
Stacey VanBeek, Business Manager - SD
Lunchtime Solutions makes my job so much easier. We have a great relationship and work together to best meet the needs of our students.
Stacey Cole, Superintendent - IA
I appreciate the responsiveness that I get from my team at Lunchtime Solutions. I always trust that they have the students' best interests at heart and that we are working together to provide the best services to our staff and students that we possibly can.
Dana Brinkman, Food Service Coordinator, Shipping and Receiving - NE
I really enjoy working with Lunchtime Solutions because they work hard to make our students and staff happy, while following all of the guidelines and regulations. Lunchtime Solutions does a great job of keeping staff trained and up to date on all new regulations. Casey, Food Service Director, does an outstanding job and is very knowledgeable about the program. Casey's team is very friendly to our staff and students. They involve the students in several fun activities throughout the school year.
David Essink, Director of Human Resources and Operations - NE
I love the partnership we have with Lunchtime Solutions! They provide a great service but even better, they care about kids!
Mitch Bartholomew, Superintendent - NE
Our partnership with Lunchtime Solutions is fantastic. Lunchtime Solutions focuses all their attention on providing our students a wide variety of fantastic meals.
Rex Pfeil, Superintendent - NE
What I enjoy about working with Lunchtime:
Very responsive to the needs of our district both in terms of general operations and the wishes/palettes of our students
Well-managed local serving/daily operations LSI staff
Well-trained LSI site manager/chef. Very capable in completely independently leading all facets of the food service operations
What I have noticed is a difference between Lunchtime and other management companies I have worked with:
Referring to above, the smooth and efficient responsiveness to needs and/or requests from NCPS administration. Have never heard "can't be done".
Overall organization – from menu planning, to communication, to business operations – is smooth and requires minimal supervision from NCPS administration.
Kirk Easton, Superintendent - SD
Lunchtime Solutions has been a great partner in our food service program! They are very responsive to our requests and are always seeking ways to improve meal selection and participation.