Shucking corn connects student lunches from farm to fork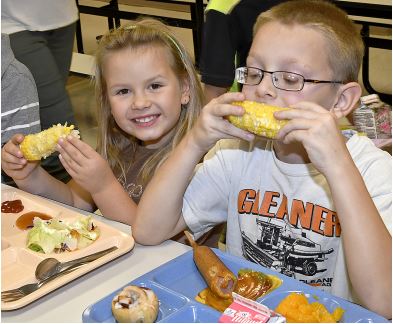 Through our monthly Farmers Market Selections program, our school districts partner with local farmers to bring locally grown fruits and vegetables to students' lunch trays. Our vegetable for August was sweet corn, and in many school districts we've helped make arrangements for students to shuck the corn themselves. What a great way for them to get to know local farmers and see part of the process it takes to put food on their plates!
The Imperial (NE) Republican newspaper covered an event at Chase County Schools where 8th grade students prepared the corn to be served at lunch the following day. Here's the cute spread that made it on the front page of their newspaper!