Pink Out in Storm Lake Kitchens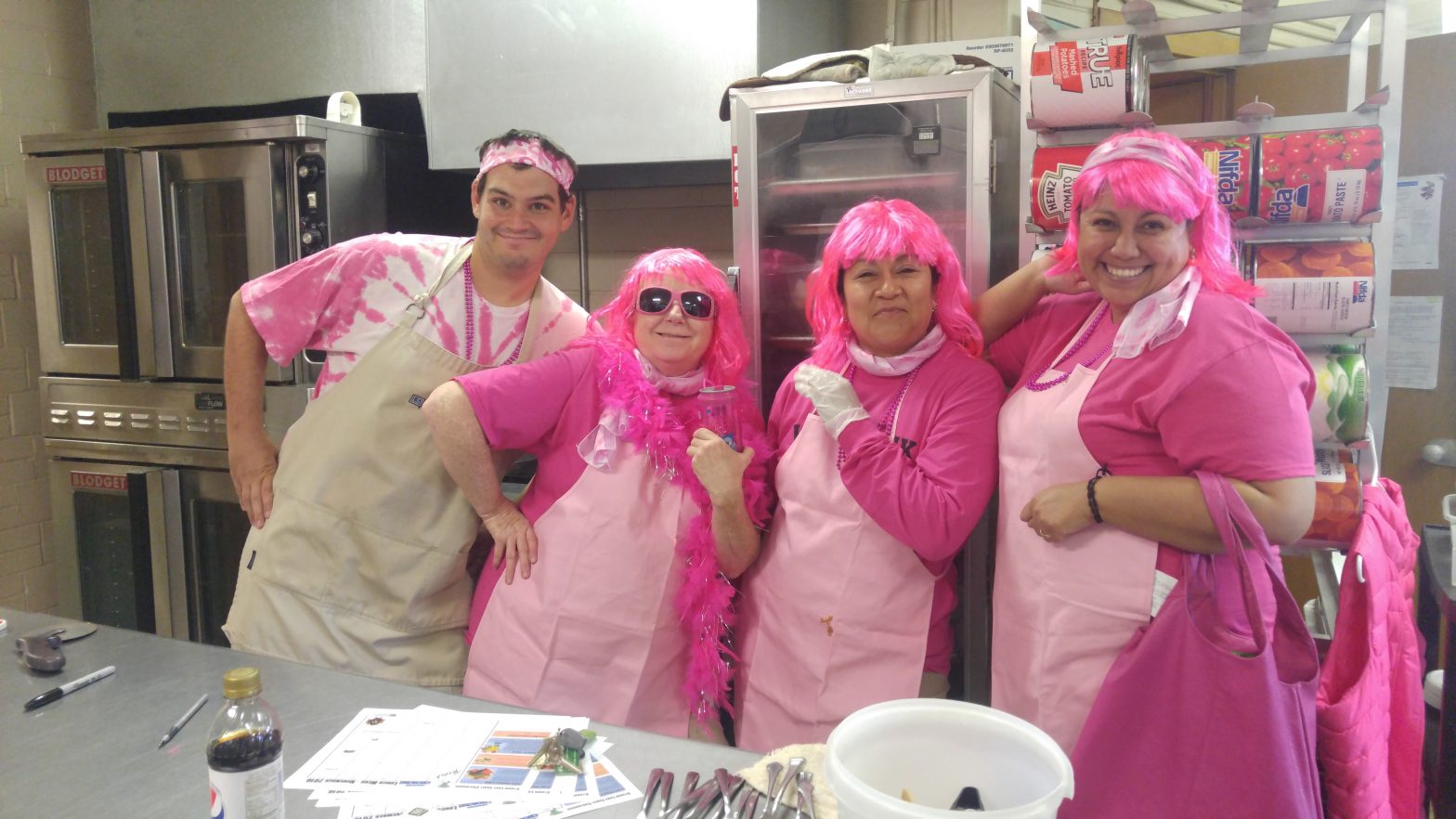 Whitney Vohs, Lunchtime Solutions Food Service Director for Storm Lake (IA) Community Schools, had a contest between four kitchens for breast cancer awareness month. It was to see what school would dress the pinkest or "PINK OUT" their kitchens!
The winning team pictured above from East Early Childhood Center gets donuts from Storm Lake Bakery (some of the best donuts ever). From left to right: Josh Carlson, Sue Gibbins, Fina Velasquez, Maria Rojo. Awesome team effort for a great cause.