Locally Grown Beef in School Lunches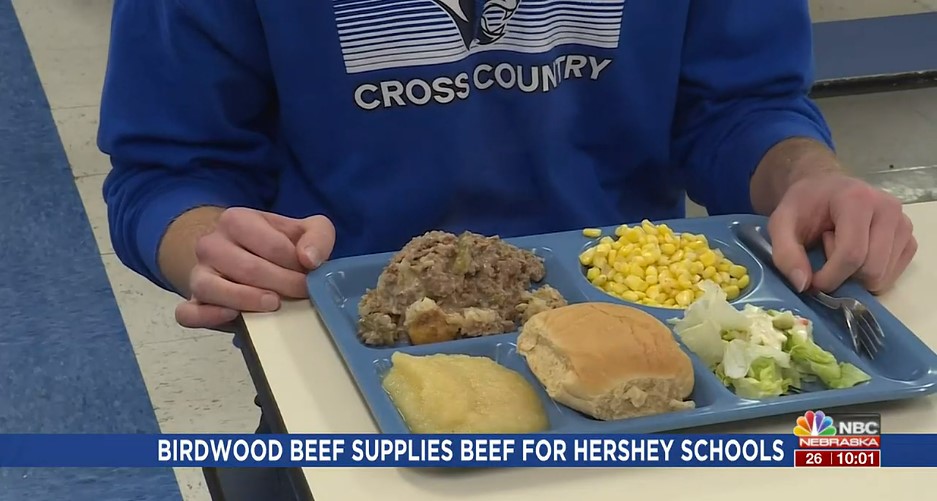 We're proud to serve locally raised Birdwood Beef and support their partnership with Hershey Public School! Check out this story by KNOP about the school's move to serve only locally raised beef in school meals.
By Kelsley Wilkinson Published: Dec. 21, 2022 at 5:35 PM CST
https://www.knopnews2.com/2022/12/21/local-ranchers-supply-beef-hershey-public-schools/
NORTH PLATTE, Neb. (KNOP) -Birdwood Beef and Star Cattle Company teamed up with the Hershey Public Schools to provide fresh beef to the school district. Having a local beef supplier was on the list of things to do for Superintendent Jane Davis and she found a perfect partnership with Birdwood Beef.
"I want to teach the students that locally sourced beef is the best kind of beef," Davis said.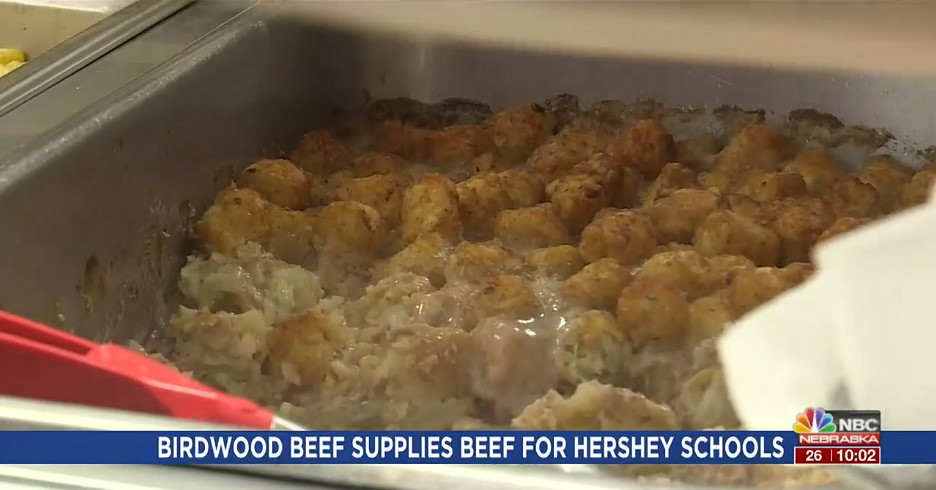 Birdwood beef has been in operation for some time now and they met all the FDA requirements which was the main reason Davis reached out to them for a partnership.
Copyright 2022 KNOP. All rights reserved.
Here is more information from Lunchtime Solutions' press release regarding the partnership:
Earlier this year, Davis worked with the school board to search for a local beef vendor for the school's food service program. Not only did Birdwood Beef meet all USDA requirements for serving beef in schools, she said, the Star family has been commended for its responsible conservation practices in raising cattle for production.
"Living in Nebraska, in the heart of beef country, we are excited to be able to showcase a product that was raised here by a family that has been a part of our school and community for generations," Davis said.
The partnership is estimated to bring 1,600 pounds of locally produced ground beef into Hershey schools this school year. Now all dishes on the school's lunch menu containing beef will feature Birdwood Beef. Made fresh in the Hershey kitchens, these entrees range from spaghetti and goulash to tater hotdish and tacos, said Kim Lows, Area Director for Lunchtime Solutions.
"This means local beef should be served to students here at least once a week," Lows said. "Our team is proud to support this effort. Building lasting partnerships with local producers and our school customers is something we value."
Lunchtime Solutions has managed Hershey schools' food service program since 2015.
Birdwood Beef distributes meat from cattle raised by Star Cattle Company, run by the Star family for more than 100 years on their ranch east of Hershey. "We were over the moon when Hershey Public School approached us about having our meat processed specifically for the school lunch program," said Kayla Star, co-owner of Birdwood Beef and Star Cattle Company.
Kayla's family, including her husband, Jason Star, and his brother, Rob Star, are the fifth generation of Stars living on and operating the Star Cattle Company family farm & ranch. They are excited to work with Hershey School District, especially since it has been an integral part of their families' lives for decades, she said. Members of the Star family have been graduating from Hershey schools since 1943, and it's where Kayla and Jason met — they graduated together from Hershey High School in 2006.
"As a multi-generational farm and ranch family, we know how important it is to know where our food comes from," Kayla said. "We feel blessed to be able to support them in this way and for our product to be feeding the kids and staff in our community."
Star Cattle Company has worked with the United States Department of Agriculture's Natural Resources Conservation Service on Environmental Quality Incentives Program projects, including implementation of rotational grazing to keep area grasslands healthy for years to come. It was recognized by the Twin Platte Natural Resources District with the 2019 Grassland Conservation Award.