Food Service Director by Weekday, Youth Soccer Coach by Weekend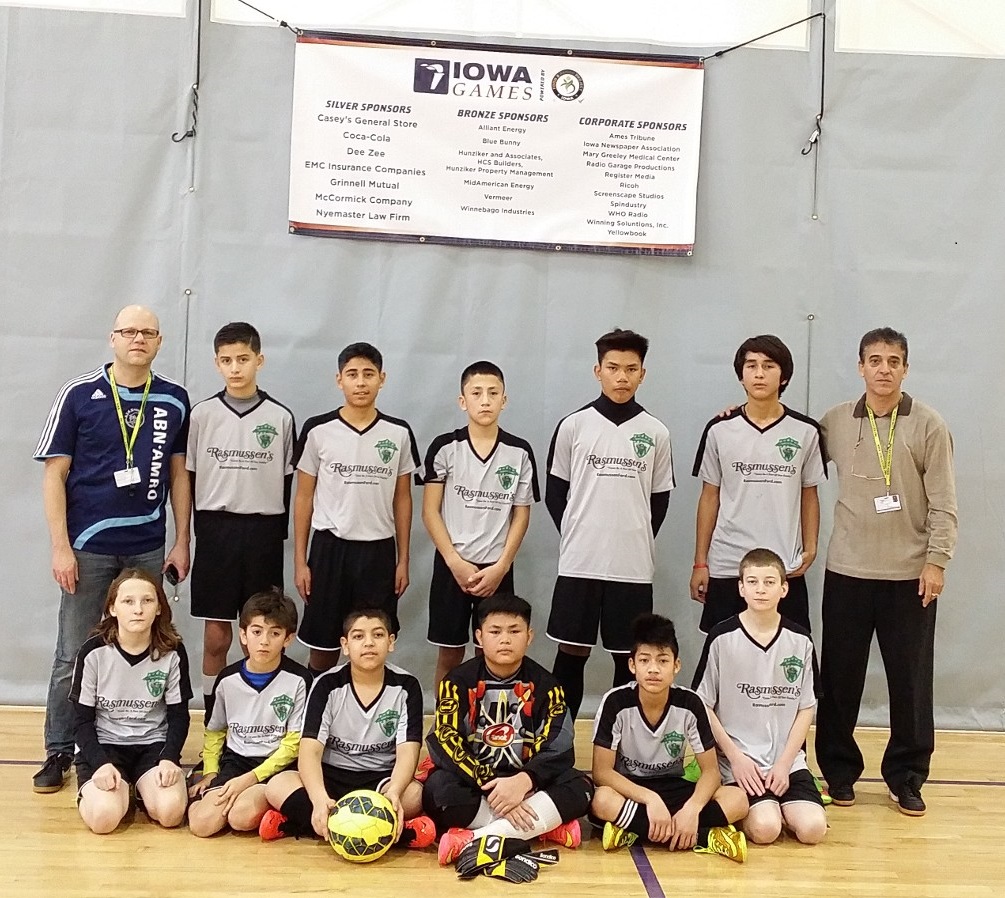 Jorge Velazquez, (far right in the photo above) Lunchtime Solutions Food Service Director for Storm Lake (IA) Community Schools, coaches three youth soccer teams in his home town of Storm Lake.
Jorge explains, "We do spring, summer and fall out doors, and this year I started doing the indoor soccer to keep them in shape for the spring. They have taken a few championships and we are working on making Storm Lake a powerhouse…. I have played soccer since I was 5 years old and if I can help my kids as well as others to teach them sportsmanship, discipline, responsibility and to work for things they want, it is worthwhile doing. We work under the Community Education umbrella to make this happen, since there is no soccer league around here.
Places Jorge has travelled on weekends with his teams for tournaments are Des Moines, Ames, Spencer, Council Bluffs, Sioux City and Dubuque , IA, and Mitchell SD. This summer will include a trip to Lincoln NE.
Lunchtime Solutions is proud to have employees that are involved and making a difference in their communities.