Farm to School Success: Lake City, MN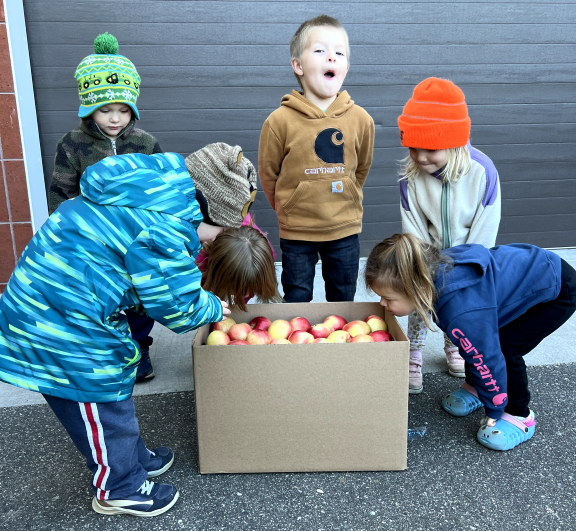 The Minnesota Farmer's Market Association recently published an article about how our Food Service Director Jill Duitsman worked with Lake City Public Schools to incorporate locally grown foods into school meals. We're so proud of Jill's accomplishments that have put Lake City on the map for being a leader in Farm to School efforts!
https://mfma.wildapricot.org/Farm-to-School-Success-Lake-City
By: Kathleen Rykhus
Local apples, cucumbers, ground beef, melons, green beans, radishes, and ham have all been on the menu at Lake City schools, thanks to Food Service Director, Jill Duitsman.
Jill is a dynamic, passionate Food Service Director, who is praised by colleagues for her caring approach to feeding kids healthy, locally grown foods. The Farm to School relationship began when Duitsman connected with Sara George of the Wabasha Farmers Market. Sara enlisted the help of Renewing the Countryside, the non profit organization who helped them find vendors with appropriate food safety training, and whose products might be a good fit for the schools.
As someone who spent a lot of time on her Grandparent's farm as a child, Duitsman knew how important to the local community it is to support local producers, as well as the dollars that area farmers put into the local economy. She found that many of her colleagues agreed, so they came together to bring local produce and proteins to Lake City schools. First, Duitsman had to connect the stakeholders; she had meetings with Sara George, from the Farmers' Market, Samantha Burington, from the State of Minnesota Department of Education, and representatives from Lunchtime Solutions, Lake City Schools' food service management partner, who were also very supportive of Lake City's Farm to School efforts. With these meetings, over time the effort was not just Duitsman's goal, it became a commitment of the Lake City community to their schools, their farmers, and to the local economy.
It started with a small grant, the First Bite Grant, which was five thousand dollars, from the State of Minnesota. Then the Full Table Grant was a "matching grant" for ten thousand dollars, with the stipulation that another ten thousand would be matched/spent by the schools on local foods. Today, Lake City boasts one of the highest percentages in the state of local food on the schools menu, largely due to the efforts spearheaded by Duitsman over the past few years, and the mutually beneficial relationships built between the school district and area farmers. Events like farm tours have helped Duitsman get to know and establish relationships with the producers.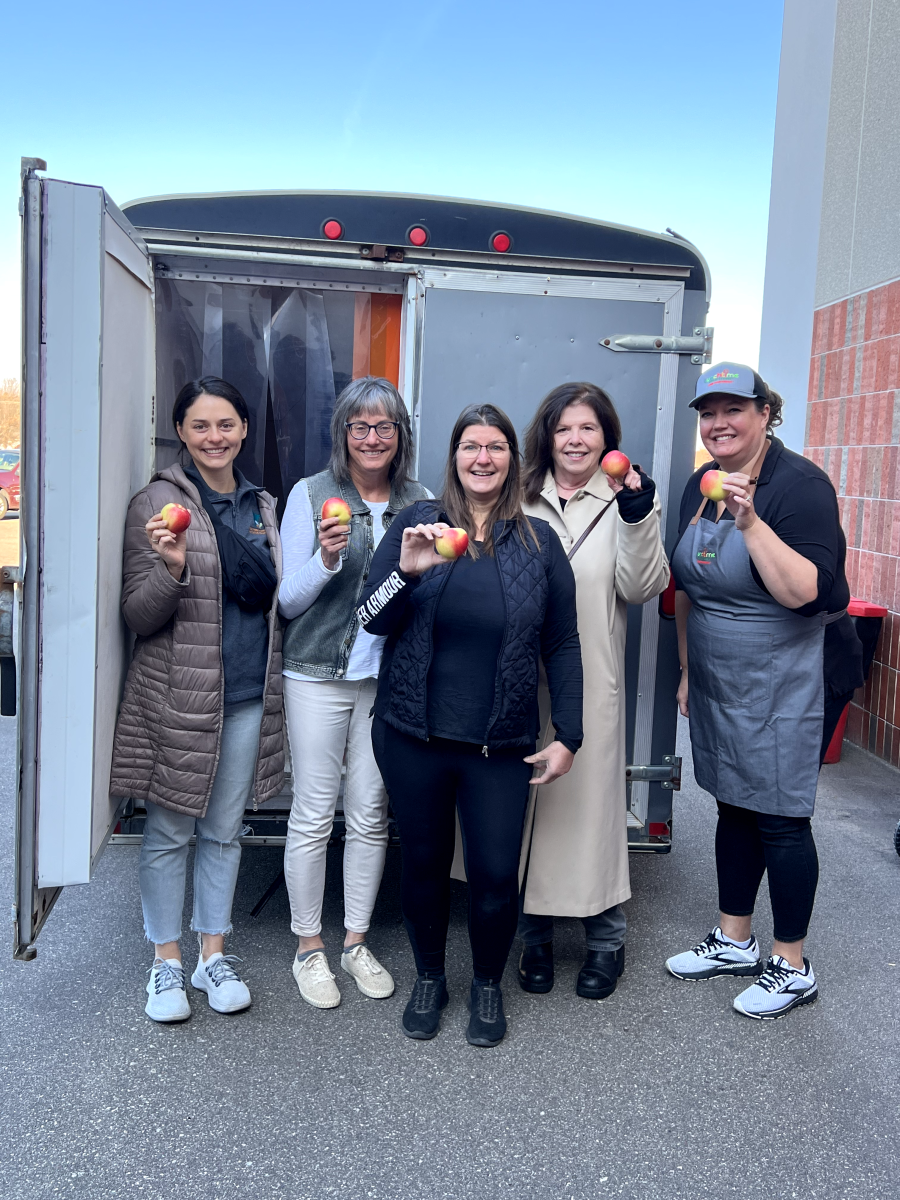 But how does Farm to Schools work? These relationship between school and producer need to be very strong. In Lake City, preordering proteins for the whole school year at one time works well for each side. Duitsman says that teamwork and collaboration build the foundation for strong Farm to School relationships. It is important for fruit and vegetable producers to know what the schools standards are for produce – what are the packing (boxes, bands, labels), and individual weights requirements. Duitsman states that she can be more flexible on apple sizes, for instance, because they slice the apples.
When asked if her workload is more than it would be when ordering from a large distributor, she says what it really takes is agreement and coordination between the parties involved, intermediaries like Renewing the Countryside, who can make connections to the right people in the state, make it go more smoothly, and the workload is comparable.
————
If you think it's #TimeForFresh in your school foodservice program and you'd like some expert help to develop your Farm to School efforts, contact us today!