Dinner and a Show for School Lunch in Belle Fourche SD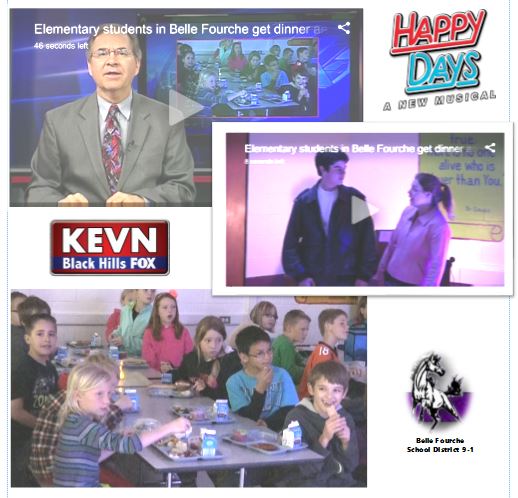 Elementary students at South Park Elementary School in Belle Fourche got "dinner and a show" on Monday for school lunch. Lunchtime Solutions, the food service contractor for the district, held a dinner-themed event with some of the cast for an upcoming musical called "Happy Days." Food Service Director Justin Olson says it's not only fun for the kids, but good practice for the students who have to perform this weekend.
"We try and focus on promoting the food service program in schools, and sometimes the theater department and food service department gets a little buried in all of the activities that's going on at the schools, so it's kind of fun to combine those. Also, it's a great avenue to help promote the musical, to get people to show up."
The full production of "Happy Days" was at the Belle Fourche Community Center April 22, 23, and 24.