Chamberlain (SD) Celebrates National School Breakfast Week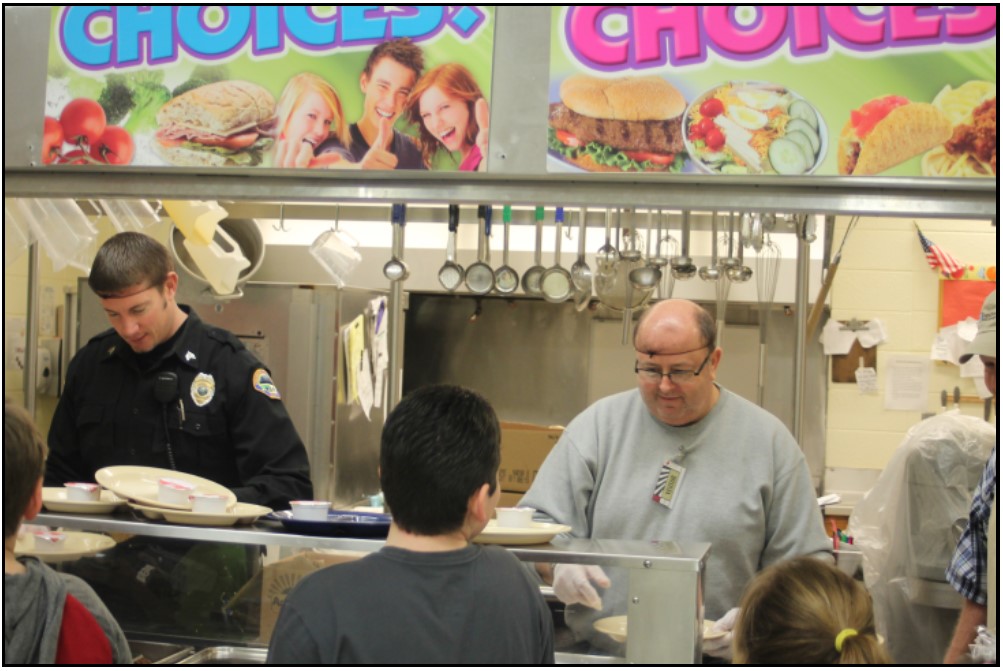 In Chamberlain, the food service staff and students celebrated National School Breakfast Week with our entire community. Throughout the week, different community members came in to serve breakfast and spend time with our elementary students.
Wednesday, March 4, Sanford Mid-Dakota Dietician Mindy Donovan and Sanford Mid-Dakota Facilities Manager Donn DeBoer joined us in the kitchen for breakfast.
Mindy was kind enough to share information with students regarding the benefits of breakfast and how that relates to success in the classroom. Shandra Thomas, Food Service Director for Lunchtime Solutions took this information and asked our local grocery stores if they would hang signs with the information throughout their grocery store. Both stores were happy to help, and hung 20 signs near their fruit, milk, bread and breakfast items a week before National School Breakfast Week started.
On Thursday, March 5, Jason Handel, Chamberlain School District's Resource Officer and Tim Thomas, City Commissioner/EMT/Fire Fighter served. That day we had 138 elementary students eat breakfast. Those two community members made the students smile and laugh and made such a good impression at breakfast.